Peyton's Law
Home / Who We Are / Peyton's Law
Peyton's Law
Peyton's Law requires:
Information about the importance of electrocardiogram (EKG) testing and how it can help detect heart issues leading to SCA be included in the PIAA PPE (Preparticipation Physical Examination) form that student athletes and their parents/guardians have to review and sign, prior to participating in school athletics.
Schools to include information in this PIAA form outlining the option to request an EKG from a family's medical provider, at their expense, during a comprehensive physical examination.
PA Department of Education (PDE) to develop and post information on their website about Sudden Cardiac Arrest – including warning signs/symptoms – and the importance of EKG testing for students.  
Key Change in Law
Prior to the law being signed in July 2020, students were required to  sign the Sudden Cardiac Arrest Symptoms and Warning Signs form that is already included in the PPE forms for Pennsylvania Interscholastic Athletic Association (PIAA).  Peyton's Law enhances this existing form to include information about the importance of EKG testing as part of the sports physicals and educates parents about the right to ask for an EKG (at their own expense).
Peyton's Law does not require EKG testing.  It educates about the importance of testing to help identify hidden heart issues that can lead to SCA, and encourages parents to request testing for their children. Coaches will still need to complete SCA training annually by a Pennsylvania Department of Education-approved provider.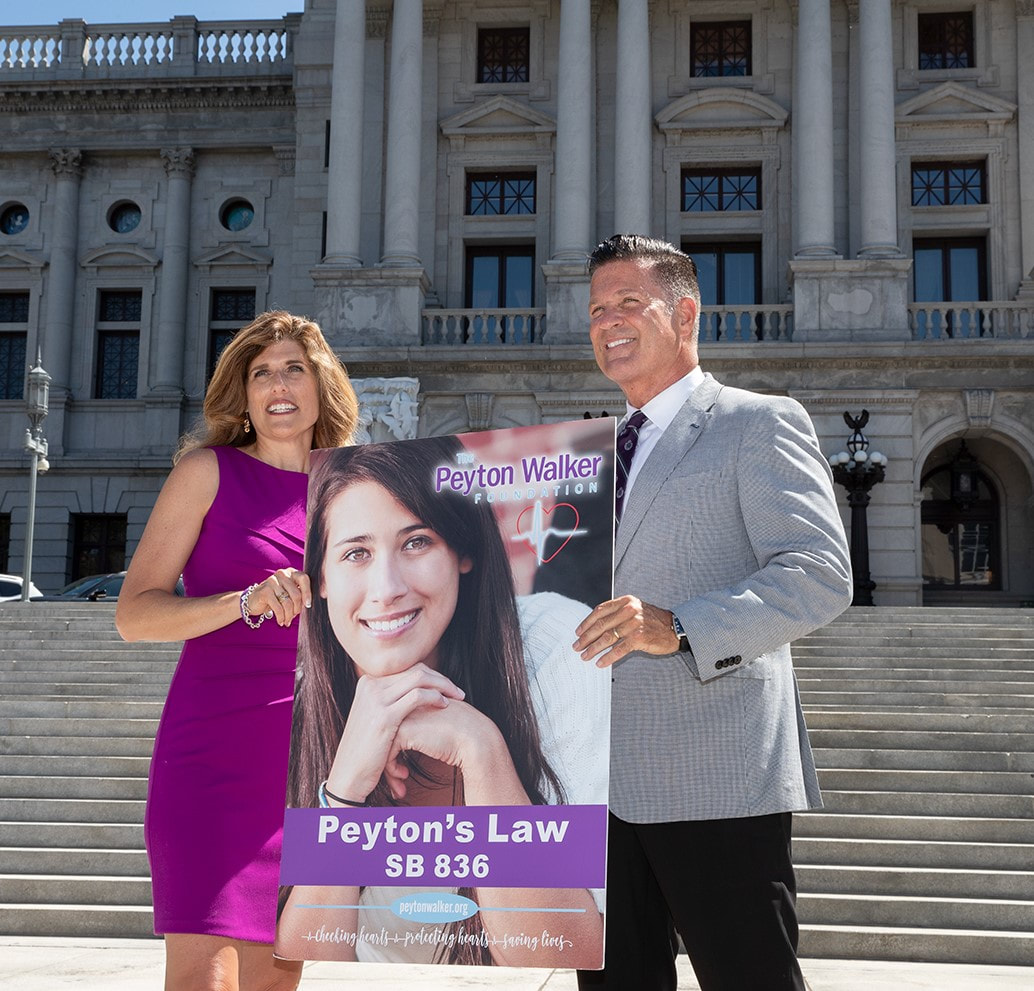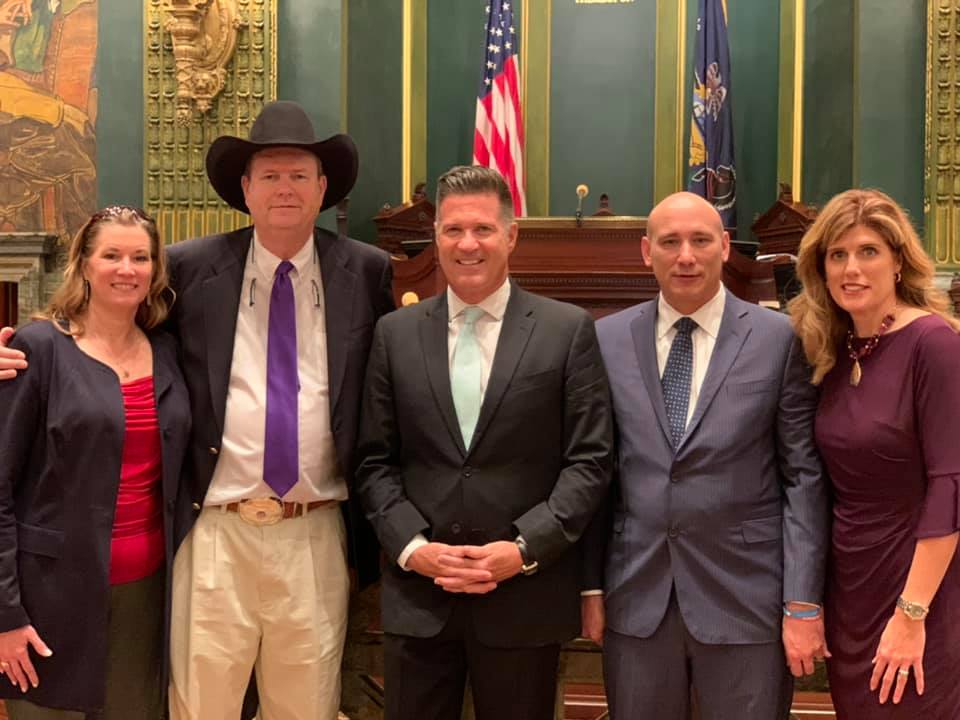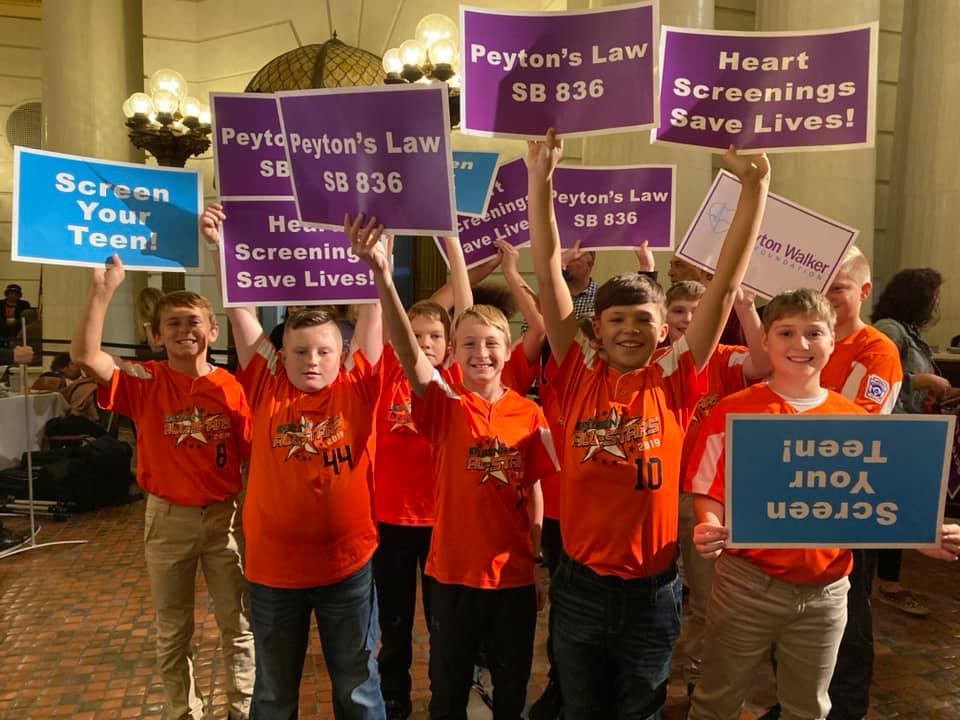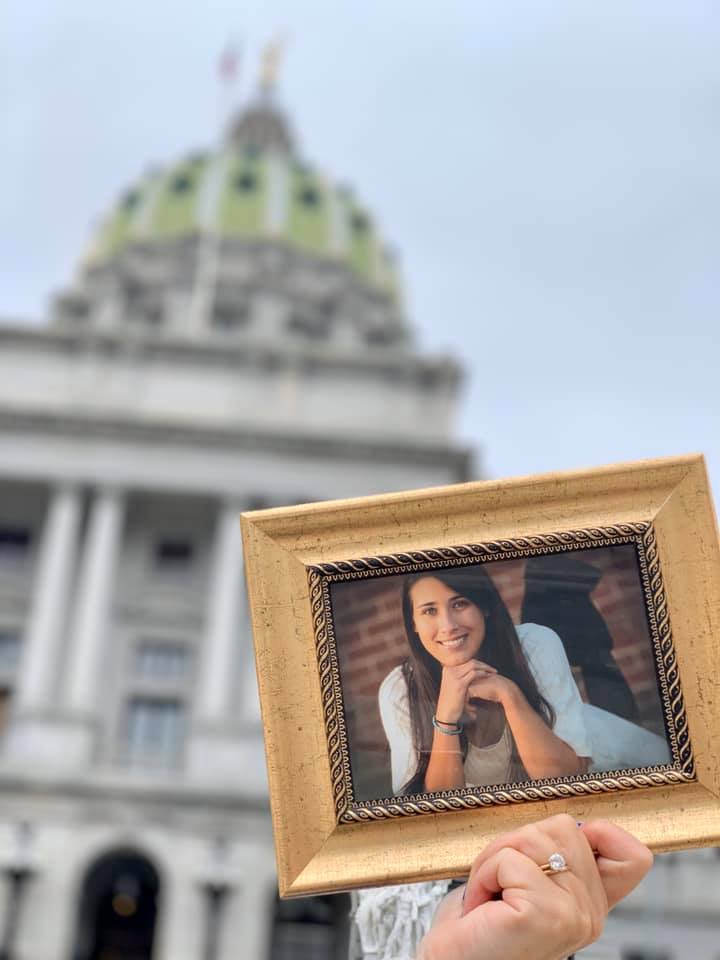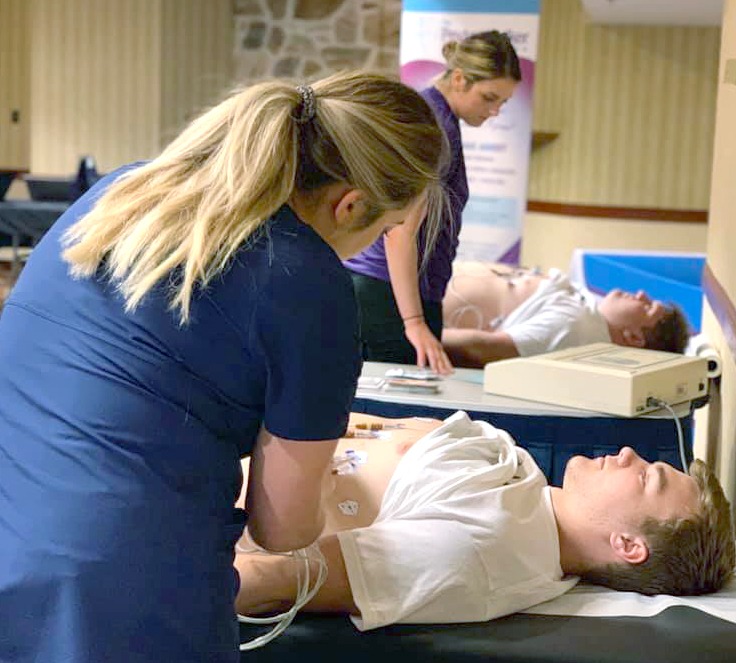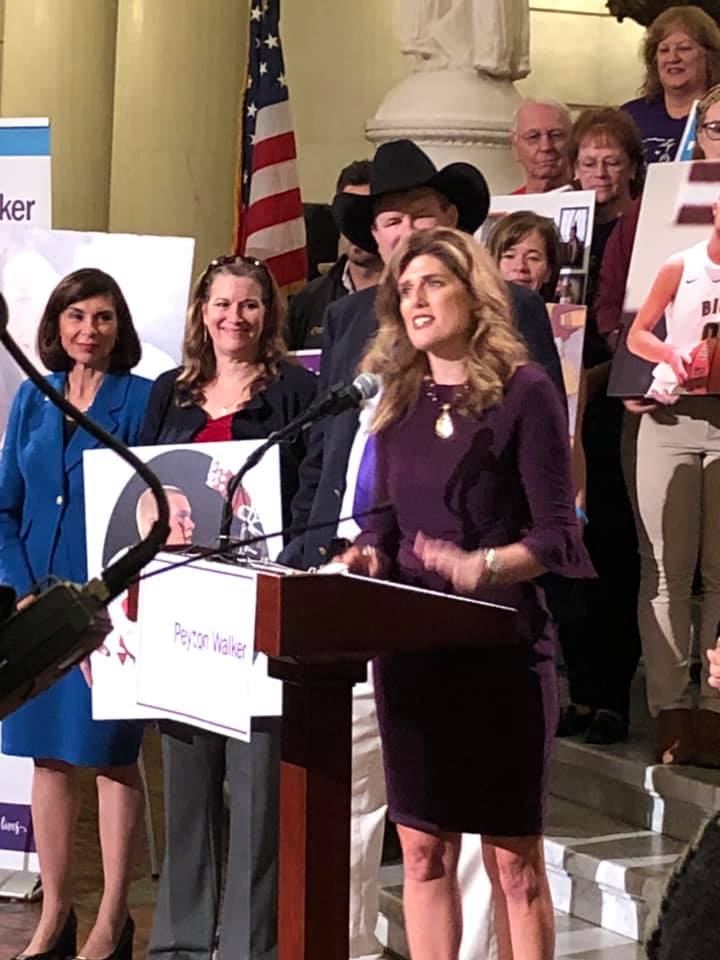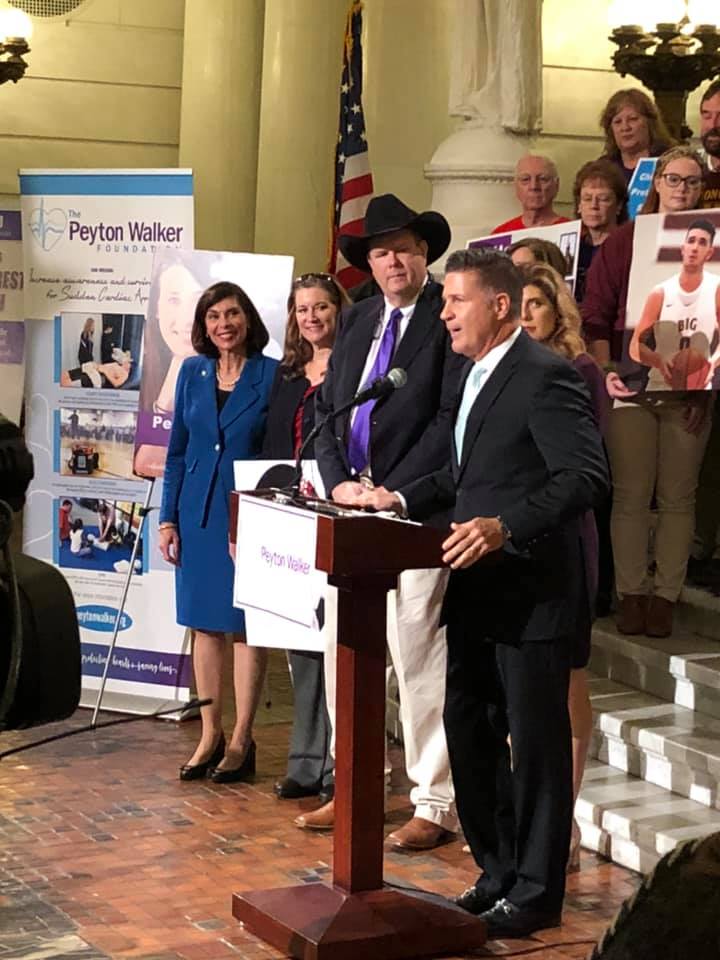 The Reason Behind Peyton's Law
In 2013, Peyton Walker, a graduate of Trinity High School in Camp Hill, died of Sudden Cardiac Arrest at the age of 19.  Because Peyton's goal was to work in healthcare, The Peyton Walker Foundation was established.  The Foundation advocates for the use of electrocardiogram (EKG) testing to screen for underlying electrical issues in the heart that can lead to SCA.  The Foundation conducts free EKG screening events at schools across Pennsylvania and has screened several thousand students. 
A recently published study that appeared in the Journal of the American Heart Association states that the purpose of cardiovascular screening (electrocardiogram testing) is to "identify or raise suspicion of previously unrecognized and largely genetic or congenital cardiovascular diseases known to cause sudden cardiac arrest and sudden death in young people."  Most experts believe that early detection of potentially lethal disorders can decrease cardiovascular morbidity and mortality.
​
Electrocardiogram Information:
An EKG is a quick, painless and noninvasive test that measures and records a moment in time of the heart's electrical activity.  Small electrode patches are attached to the skin of your chest, arms and legs by a technician.  An ECG/EKG provides information about the structure, function, rate & rhythm of the heart.
An EKG can be ordered by your physician for Screening for cardiovascular disease (ICD 10 code: Z03.89) or for a variety of symptoms such as chest pain, palpitations, dizziness, fainting, or family history of heart disease and will generally be paid for by insurance.
The EKG is a reasonable screening tool for structural cardiac disease but can be a first step leading to other testing (e.g., ECHO) and a diagnosis of conditions such as hypertrophic and dilated cardiomyopathy, and others.
It may be diagnostic tool for rhythm problems, ischemia and evaluation for some sudden death associated conditions such as WPW, Long QT, Brugada, ARVD, short QT.
The EKG can identify two-thirds of the conditions associated with sudden cardiac arrest.
There are conditions such as anomalous origin of the coronary arteries and arrhythmias (CPVT) that a resting EKG will not identify.
The EKG can have false positive findings (2-3% when qualified EKG interpretation is performed) but have fewer false positives than the current history and physical exam (10%).
Additional testing to evaluate an abnormal EKG, which is only needed for 2-3%, can include an echocardiogram most commonly, an exercise stress test, 24-hour ambulatory EKG, or an MRI. More invasive testing is rarely needed to determine if there is true heart disease.
Once a true cardiac condition is discovered, it can be treated according to standard protocols.
If the heart is found to be normal after additional testing, return to play should be immediate.
We Provide!
​Screenings
The Foundation provides free heart screenings for students and athletes throughout our area.  Finding undiagnosed heart conditions is the key to saving lives.  Sadly, children do not receive a routine heart screening (EKG) as part of their normal physicals or sports physicals.
​​ ​
Training
​​The Foundation hosts several CPR & AED Certification training classes each year for community members.  Additionally, each student who attends our heart screenings learns how to perform CPR and how to use an AED.  Their family members observe the training and learn these important, potentially life-saving skills as well.