Heart Screenings
Home / What We Provide / Heart Screenings
Why is Heart Screening so important?
Sudden Cardiac Arrest (SCA) is the #1 killer of student athletes in our country.  Every hour, every day we lose a child to SCA.  Often times, the first sign or symptom of a hidden heart issue…is sudden death.  Thousands of children are walking around with serious undiagnosed heart issues.
According to our friends at Parent Heart Watch, "Youth are not adequately screened for heart issues.  In fact, the standard approach to physical exams and patient histories misses 96% of youth at risk for SCA.   Because most heart conditions that can lead to SCA are not detectable with a stethoscope, a simple, noninvasive and painless test with an electrocardiogram (EKG) and echocardiogram,  coupled with a comprehensive review of personal and family heart history and the proper assessment and follow-up of warning signs and symptoms are the best tools for primary prevention."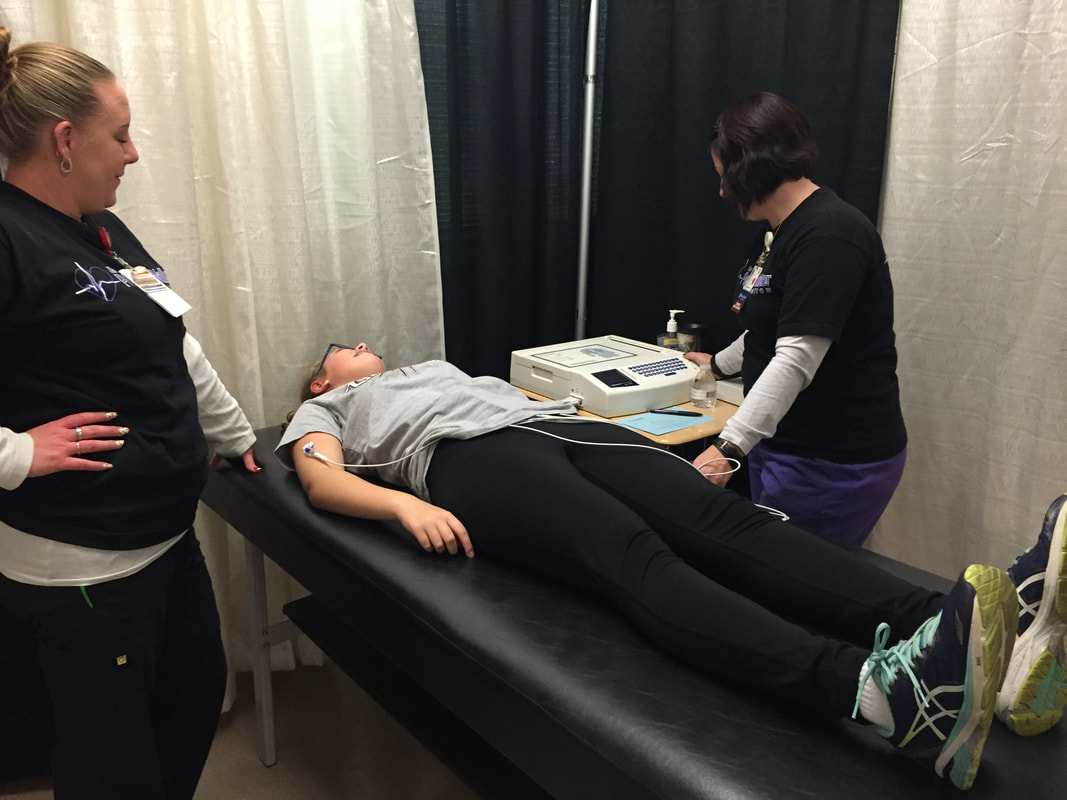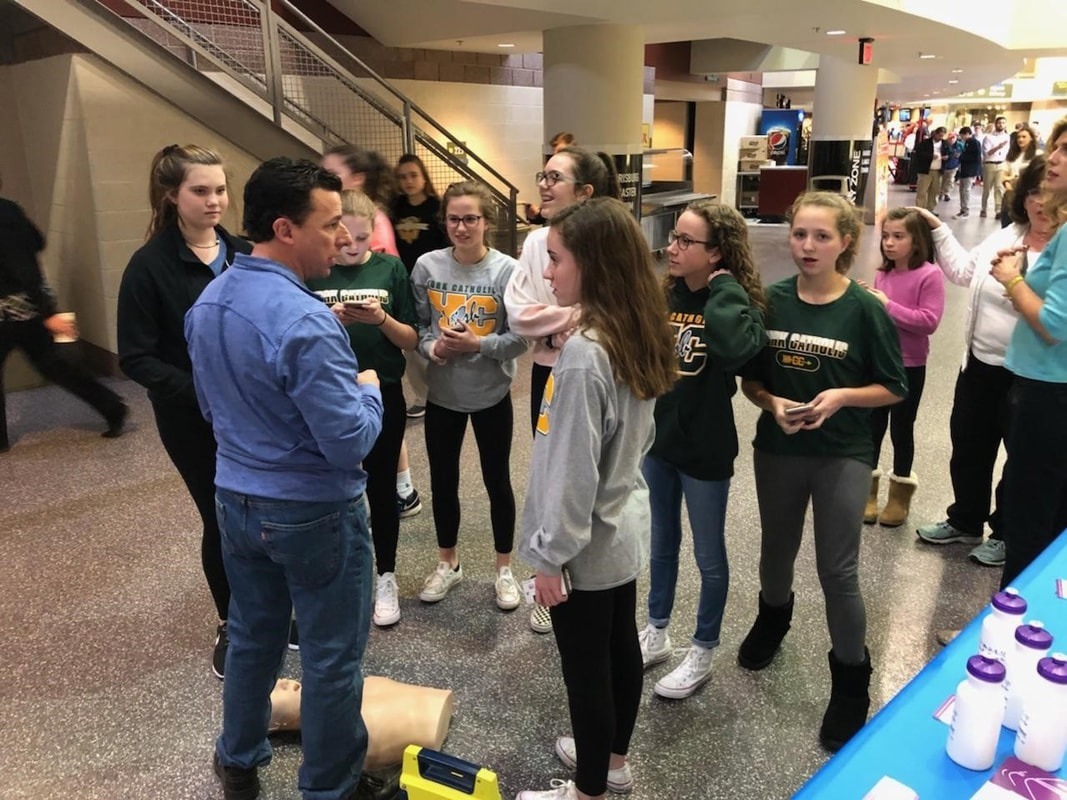 What We Do!
The Peyton Walker Foundation hosts FREE Heart Screenings for students aged 12-19 years old throughout the Central Pennsylvania area.  Students receive a vitals check, get checked for heart murmurs and also receive an electrocardiogram (EKG).
If anything unusual shows up on their EKG or during their murmur check, a FREE echocardiogram (ultrasound of the heart) is offered during the screening clinic.
Each student also learns how to perform CPR (Cardiopulmonary Resuscitation) and how to use an AED (Automated External Defibrillator) while they're waiting for their test results.
Every family will meet with a health care professional to discuss the results of their child's testing, and will leave with a copy of their EKG ​and will receive a summary report of their visit.
The entire visit typically takes 60 minutes – time well spent!
Parent Heart Watch reports that 2% of youth that are screened are diagnosed with a heart abnormality or concern, while 1% are diagnosed with a life-threatening heart condition.  We have found these statistics to hold true, with an even higher-than-average rate of significant findings at our recent heart screening events.

HOSTING A HEART SCREENING: 
We currently have over 40 school districts on our waiting list to host a Heart Screening.  Unfortunately, we are unable to accommodate additional requests at this time.  Our screenings are held at school facilities.  We are unable to host screenings at private facilities and clubs.
We Provide!
​Screenings
The Foundation provides free heart screenings for students and athletes throughout our area.  Finding undiagnosed heart conditions is the key to saving lives.  Sadly, children do not receive a routine heart screening (EKG) as part of their normal physicals or sports physicals.
​​ ​
Training
​​The Foundation hosts several CPR & AED Certification training classes each year for community members.  Additionally, each student who attends our heart screenings learns how to perform CPR and how to use an AED.  Their family members observe the training and learn these important, potentially life-saving skills as well.