Meet Sam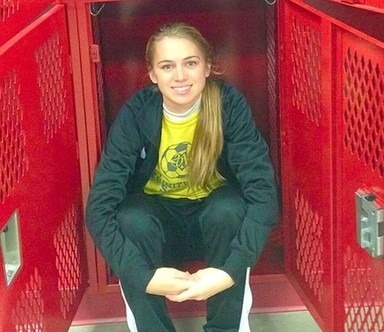 Soccer player and all-around athlete, Sam, and 200 local students & athletes attended our very first free heart screening clinic in March 2015.  Sam – and her family – thought everything was fine.  Sam had no previous symptoms and no family history.  However, our screening partner, PinnacleHealth Cardiovascular Institute, detected an abnormal Electrocardiogram (EKG) and recommended additional testing for Sam.
As a result of this heart screening, Sam was diagnosed with Wolff-Parkinson-White syndrome – a condition that can cause abnormal heartbeats and can sometimes lead to Sudden Cardiac Arrest.
Sam had surgery in July 2015 to correct the abnormal pathways in her heart.
According to Sam's mom, "Not knowing what the future could have held for Samantha, attending this heart screening could have actually saved her life!"
Says Sam, "Now, I'm back to my old self and you would never know I had anything done.  I'm very thankful to The Peyton Walker Foundation for having the event and to my parents for encouraging me to go.  But I'm especially thankful for the guardian angel that was looking out for me that day!"